"Art causes people to stop and think. It has an affect on our mood and our thought process. Whether we love it or hate it, it elicits a reaction. Making art feeds the soul, whether [you're] new to it or have been creating for years, the act of creating makes you feel good."
Andy encourages others to simply create. If you "do what makes you feel good," whether that looks like volunteering to create an artistic opportunity for others, dancing or poetry, the opportunities are limitless.
To Andy Eccleshall, "ART IS MY PASSION, MY PROFESSION, A CONSTANT JOURNEY."
"[My husband and I] wanted to live in a place that had a great sense of community, where we could make an impact as citizens, and we were seeking an environment that had the potential to nurture my studio practice, and living here checks every box!" Public art beautifies the community; art education and appreciation (in adults and children) provide "vitality, passion and focus;" and "in my case, creating art is my confidence building."
According to Cat, people who are interested in participating in Snohomish County's creative culture should "show up!" Some opportunities include attending an arts or cultural meeting in your area, speaking with artists and musicians, taking workshops and taking these steps with friends. When you invest in local artists' work or performances, "you're investing in the longevity of an artist's career and in your community too."
To Cat Snapp, "ART IS EMPOWERING."
"Art is a way to share emotion, open conversation, promote discovery and bring new light to topics like history, weather, culture and architecture. Art brings community together by putting it out there! What's out there tells a story about the community, creating conversation and bringing the community together."
She suggests people seeking a creative outlet spend time in the "beautiful and inspiring" landscapes of Snohomish County. The variances in weather are dramatic and beautiful. Even a bike ride through downtown can spark enough inspiration to kick off the creativity.
To Merrilee Moore, "ART IS VITALITY."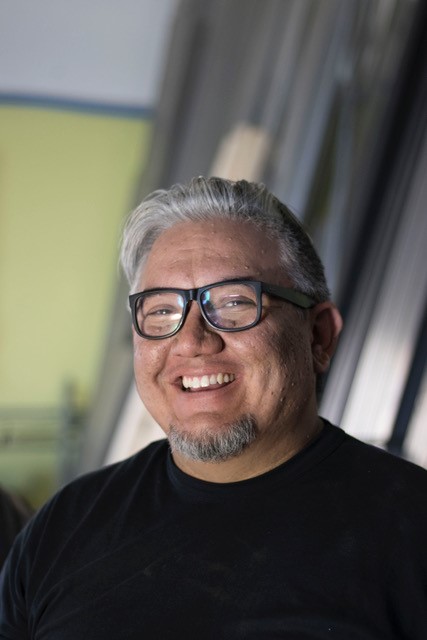 "To me, art in the community communicates stories of where we have been and where we would like to go. Art in our community offers the opportunity for people to start a conversation. Although all the pieces may not be commentary, public art especially can create an environment where people can feel free to express themselves."
Pablo of Amigo Arts proposes that people should "perfect the ask." If you want to find an outlet for creativity, then ask! "'Do you know anyone who?' or 'Where can I. . .?'" It's easy, straightforward and effective in locating resources and like-minded individuals to support your artistic goals.
To Pablo Guerrero, "ART IS COMMUNICATION THROUGH CREATIVITY."